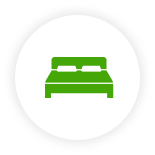 Shop by Sleeping Capacity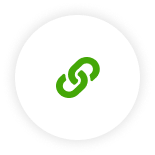 Featured RVs
MSRP:

$87,342

Save:

$23,442

SALE PRICE:

$63,900

HOTTEST FLOORPLAN ON THE MARKET!!!!!!!!!!!!!!!!!

MSRP:

$120,580

Save:

$30,581

SALE PRICE:

$89,999

MSRP:

$104,737

Save:

$35,837

SALE PRICE:

$68,900

MSRP:

$105,684

Save:

$30,784

SALE PRICE:

$74,900

MSRP:

$119,079

Save:

$39,179

SALE PRICE:

$79,900

MSRP:

$135,954

Save:

$48,054

SALE PRICE:

$87,900

MSRP:

$119,784

Save:

$43,884

SALE PRICE:

$75,900

MSRP:

$109,210

Save:

$35,310

SALE PRICE:

$73,900

MSRP:

$297,863

Save:

$87,863

SALE PRICE:

$210,000

MSRP:

$152,912

Save:

$50,913

SALE PRICE:

$101,999

MSRP:

$33,174

Save:

$7,184

SALE PRICE:

$25,990

HOTTEST FLOORPLAN ON THE MARKET!!!!!!!!!!!!!!!!!

MSRP:

$30,391

Save:

$7,411

SALE PRICE:

$22,980

MSRP:

$47,891

Save:

$10,896

SALE PRICE:

$36,995

MSRP:

$33,732

Save:

$12,032

SALE PRICE:

$21,700

MSRP:

$56,991

Save:

$19,091

SALE PRICE:

$37,900

MSRP:

$28,536

Save:

$8,636

SALE PRICE:

$19,900

MSRP:

$29,617

Save:

$9,717

SALE PRICE:

$19,900

MSRP:

$29,452

Save:

$9,552

SALE PRICE:

$19,900

MSRP:

$40,186

Save:

$11,286

SALE PRICE:

$28,900

MSRP:

$45,532

Save:

$15,132

SALE PRICE:

$30,400

MSRP:

$63,592

Save:

$17,692

SALE PRICE:

$45,900

MSRP:

$64,160

Save:

$25,260

SALE PRICE:

$38,900

MSRP:

$72,288

Save:

$25,388

SALE PRICE:

$46,900

MSRP:

$55,483

Save:

$19,583

SALE PRICE:

$35,900

MSRP:

$54,758

Save:

$15,858

SALE PRICE:

$38,900

MSRP:

$31,463

Save:

$7,563

SALE PRICE:

$23,900

MSRP:

$31,463

Save:

$7,563

SALE PRICE:

$23,900

MSRP:

$27,369

Save:

$6,969

SALE PRICE:

$20,400

MSRP:

$27,369

Save:

$6,969

SALE PRICE:

$20,400

MSRP:

$38,946

Save:

$17,951

SALE PRICE:

$20,995
What Our Customers Are Saying
No extra Fees

I couldn't be happier with my purchase! It was exactly as she had described - no surprises on the condition, and no extra BS 
fees they tried to charge on the back end. Overall one of the best buying experiences on a vehicle I've ever had.

Taylor Wilkin

Smooth and Simple

I've owned & sold many RV's and am VERY satisfied with the experience I had dealing with Zoomers. Zoomers was very friendly, knowledgeable, and professional. The whole sale/trade process was smooth and simple and I've already recommended Zoomers to friends! Thank you ZOOMERS RV I love my new rig!!

Lynnie ODonnell

Excellent Experience

I had an excellent experience with Zoomers! Damon my salesman, was very thorough in making sure I got exactly what I wanted. Kept me informed through the entire process, and even called, after my purchase to see how I was enjoying my new travel trailer! Great experience all around.

Ryan Kluchurosky
Welcome to Zoomers RV in Iowa 
At Zoomers RV, we sell awesome new RVs for sale as well as low-priced used RVs for sale! Located in Lamoni, IA, we are here to help you find that perfect RV for your lifestyle. We pride ourselves on going that extra mile to make sure you get a New or Used RV you will Love and have Always Dreamed of Owning.
Zoomers RV Parts and Service is unmatchable in Iowa. Moreover, Zoomers RV proudly offers TOP brands including Keystone Alpine, Avalanche, Outback, Fuzion, Impact, Springdale, Crossroads Zinger and Zinger Lite, Keystone Bullet, Crossfire and Premier and more.  
If you want to learn more about our fantastic new or used RVs for sale, you can absolutely check out our complete inventory here at Zoomers RV Iowa online! Or, you can contact us with any questions that you might have. We can't wait to help get you into the RV of your dreams here at your favorite new and used RV dealer in Iowa - Zoomers RV! 
Read More